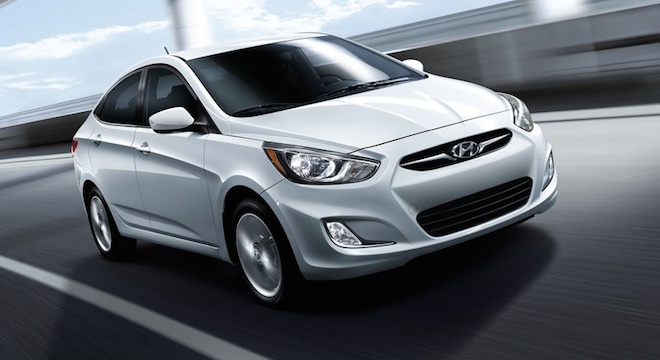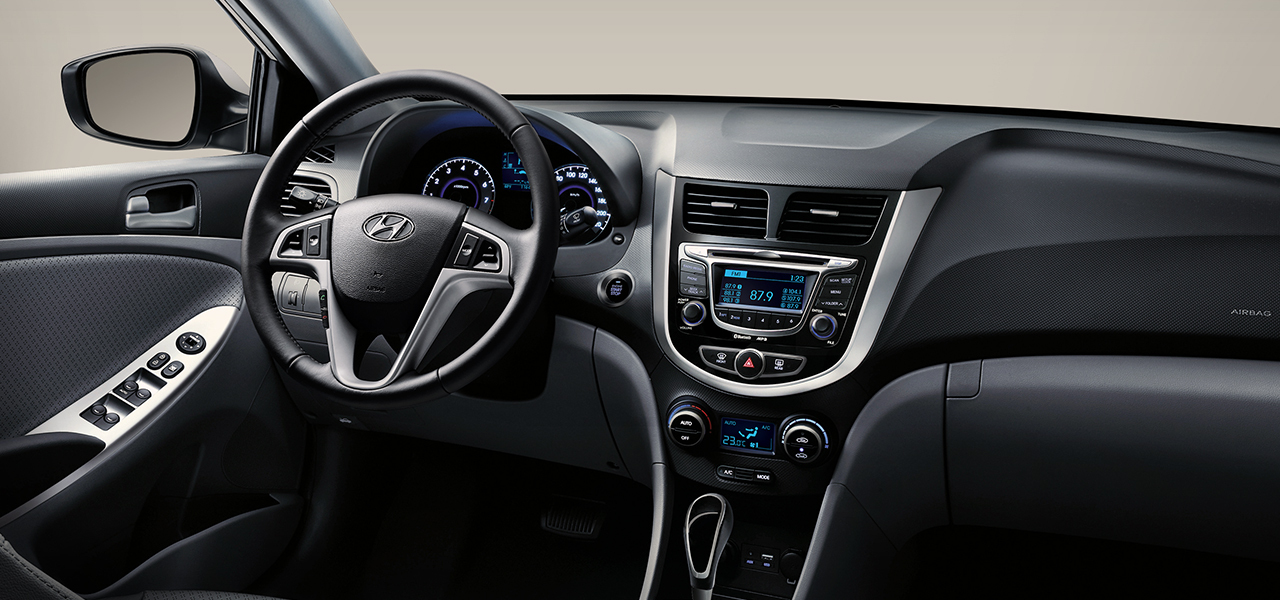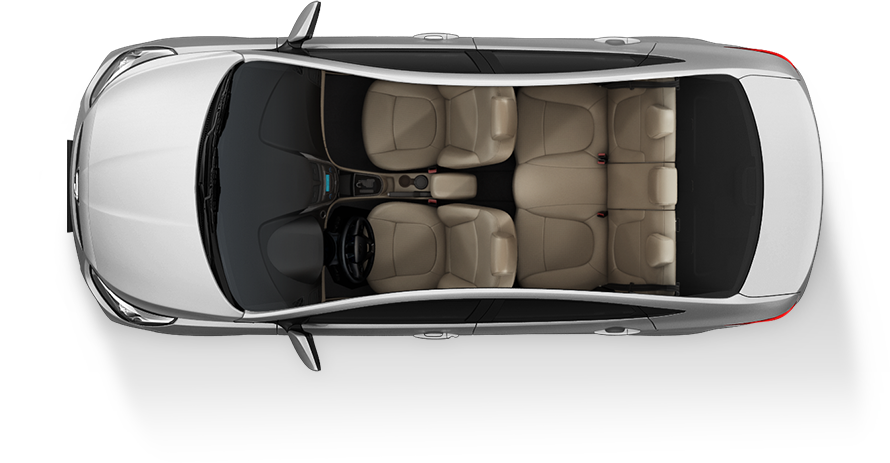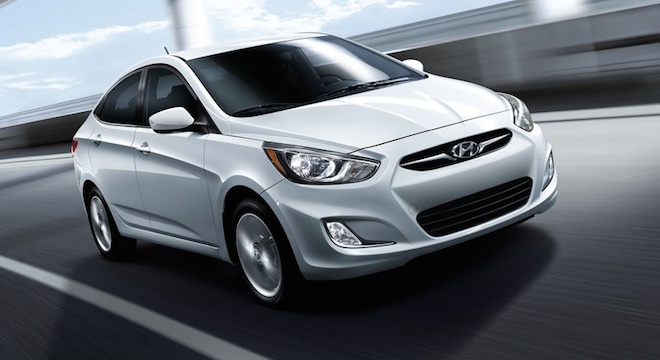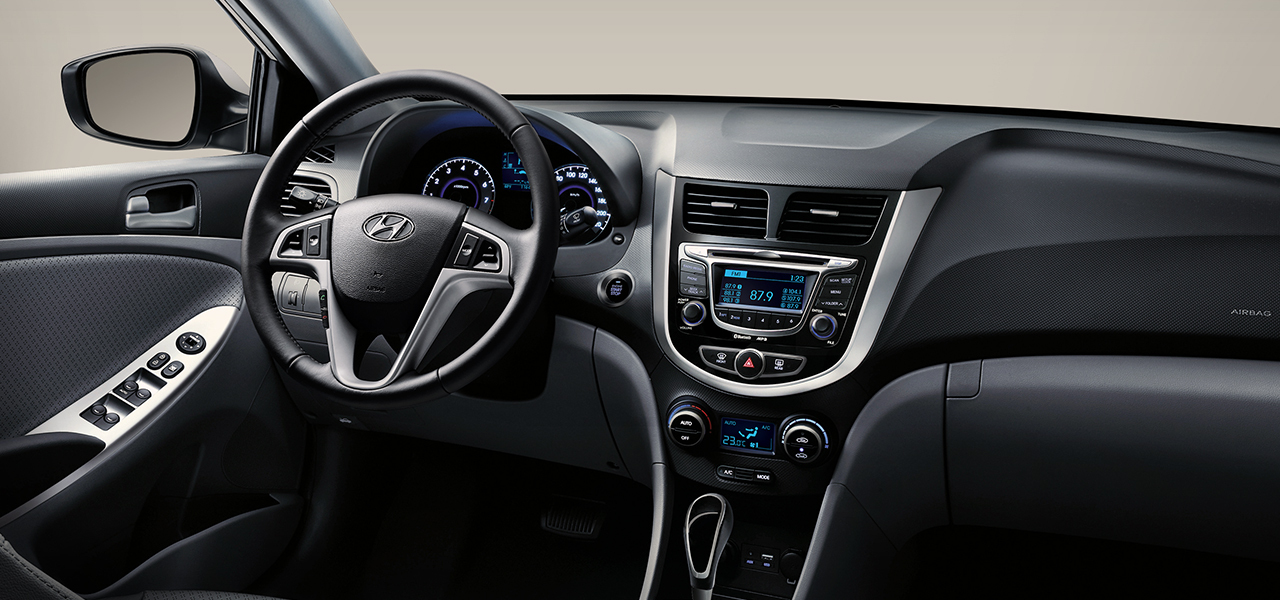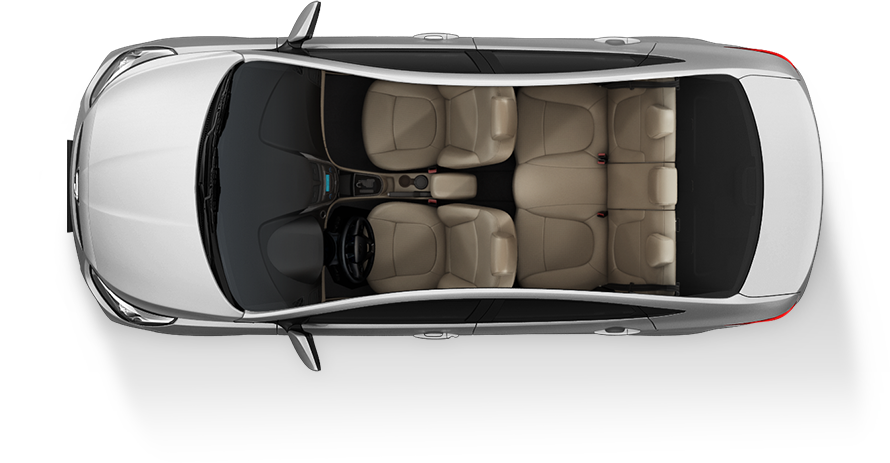 Accent will be a new alternative for a compact car by increasing economic feasibility and practicality.
By applying 7-speed Double clutch transmission (DCT), Accent enhanced an acceleration such as maximum power of 136 ps and torque of 30.6 kg·m. (Depending on the region, launching time may differ).
From the driver seat of Accent you can operate a Bluetooth-enabled mobile phone. You can also adjust the volume of phone calls with the remote control on the steering wheel.
The aero blade wipers provide enhanced visibility and pedestrian safety in case of a collision.
A High-mounted stop lamp (HMSL), located in the eye line of driver traveling behind, alerts them when you brake and helps ensure they keep their distance.
Take a seat in a metallic-hued and ergonomically pleasing space that's easy on the eyes and practical. The doors continue the organic sweep, and sporty, redesigned grip handles top it all off.
Continuously variable transmission (CVT) is developed to keep its optimal rpm when driving, and it provides superb fuel efficiency, acceleration performance, and smooth driving experience.
6-speed manual transmission provides smooth, noiseless gearshifts thanks to a key and ball-type synchromesh, optimized gear tooth shape, and precision machining.